"Fabulous combination of metals. This perfect mixture with the added Garnet stone is nothing less than Royalty. Perfect size, perfect weight. One of my VERY favorite earrings ~ EVER. Stunning."  Sandy on Jan 25, 2018 IG on Jan 24, 2018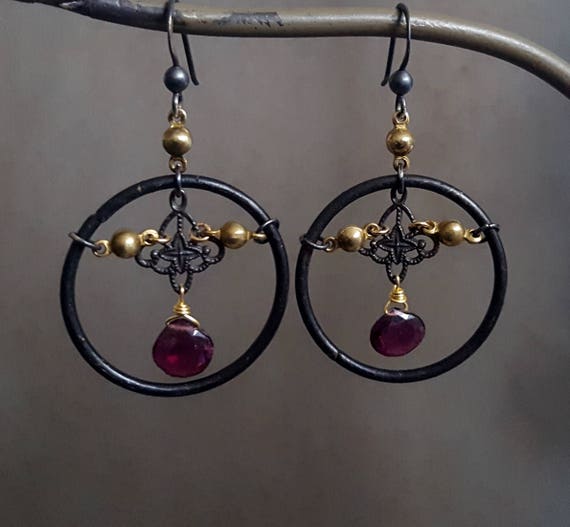 "Repeat customer here... love all the jewelry from this shop! Each piece is unique and Jen is a communicative and fantastic artist/seller!"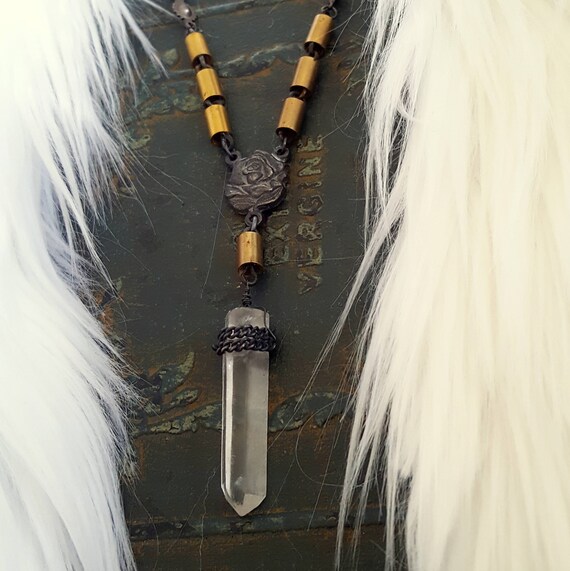 This artist is my VERY favorite of all time! She responds quickly to my questions and is open to my suggestions, I feel like I'm spoiled and have my own jewelry designer! Always classy and kind and every time I wear her pieces people go nuts with questions and compliments. Her stuff goes quickly so get at it! XO   Tami McCartney on Mar 5, 2017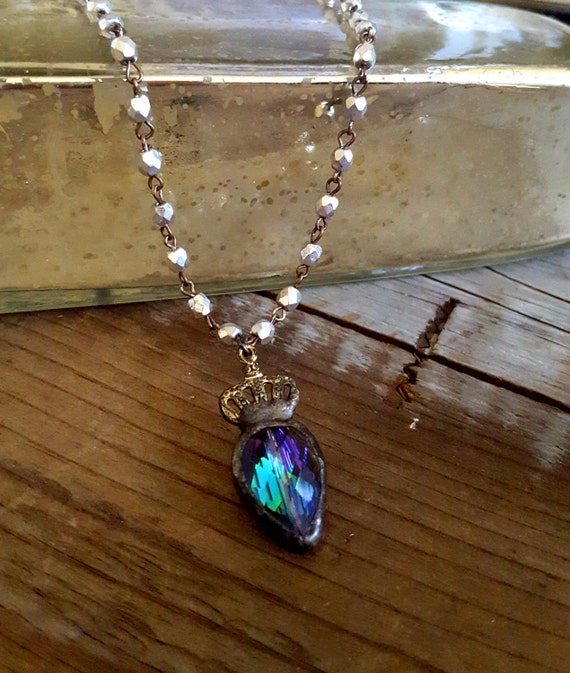 "Gorgeous! I love everything about this piece; the length, the multiple ways of wearing it & the two tone colour. Lovely packaging & great service."  Eva Miecinski on Mar 3, 2017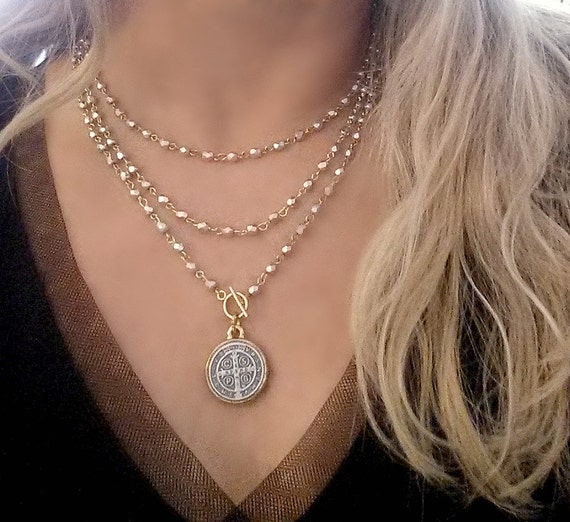 "I purchased these for a friend, and she looks gorgeous in them! Jen is a fabulous artist, and the sweetest to work with!" Jasmin Carpenter on Feb 22, 2017
"I bought this as a gift and they absolutely loved it. The necklace was well made and the presentation was very nice." bartokk on Feb 6, 2017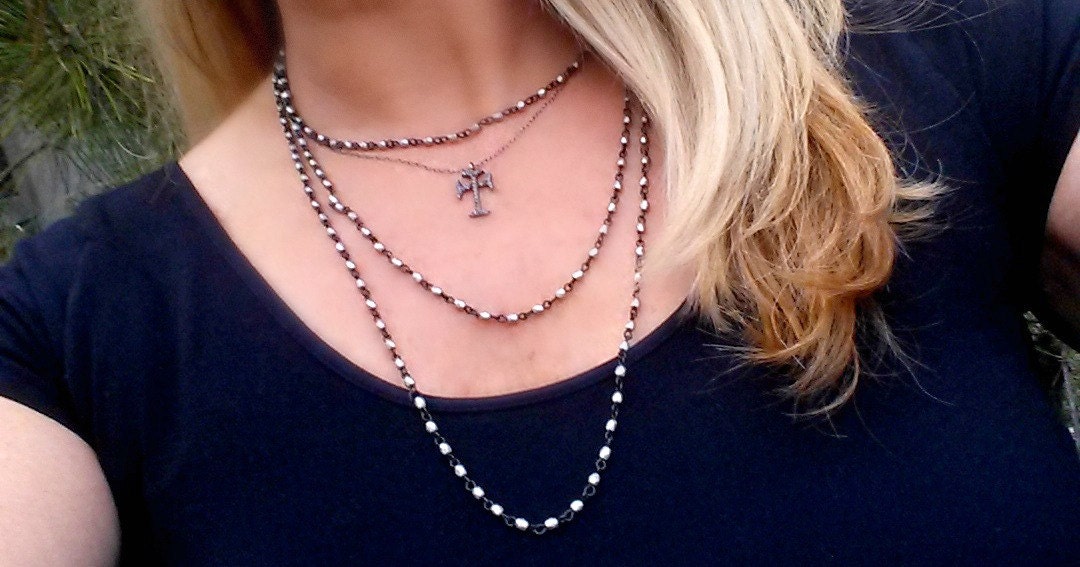 "These are the most beautiful color! Thank you so much for customizing them-I can't wait to wear them ❤"  AstaciaV on Jan 25, 2017
"Beautiful piece, excellent craftsmanship. So excited to have these earrings! Jen was quick to ship and respond to my questions and she is just so nice. I would by from this shop again!" Lauren Swaddell on Jan 24, 2017
"I can not put into words how beautiful this necklace is. I absolutely love it.. I Have gotten a ton of compliments and have only had it a few days. I would also like to say thank you to vialove for accommodating my request and making it special just for me.. Thank you xoxoxo"  pattycarter17 on Jan 11, 2017
"Stunning piece of jewelry -- generated a lot of oohs and aahs -- and fabulous communication from Jen around production and arrival times. Tremendous experience!"  paulmahon2000 on Dec 31, 2016
"I love this item, and the shop owner is fantastic - went way above and beyond to make me the item I wanted. Thank you!!!"  mountains8 on Dec 30, 2016
"These earrings,mfrom one of my favorite shops, are exactly what I was looking for… LUV them!"  Anita Cunningham on Oct 29, 2016
"Wow, wow, wow and awesome. This is my 3rd purchase from Jen! She is a highly skilled professional in her jewelry design and skills. You will be thrilled by anything she makes for you! Her pieces can easily become family heirlooms. All the pictures of her jewelry are more breathtaking in person than is possible. Try them, and you will be hooked on her stunning works of wearable art!"   Juliya on Apr 7, 2016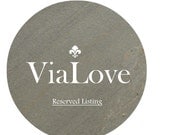 "I am so thrilled with my beautiful purchase. I have to say that this was one of the most pleasant shopping experiences I've ever had. Jen is very polite and prompt. I love my necklace and the craftsmanship and in all of the other jewelry is just lovely."
"These earrings are so beautiful. I cannot wait to wear them on my wedding day! The packaging was almost too gorgeous to open-no detail is left untouched. Thank you so much for your art and for your wonderful service! xoxo ? " 
AstaciaV on Apr 7, 2016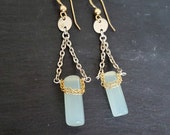 "My Mom fell in love with this necklace when I bought one! So she ordered one along with some custom earrings to match. And they are both GORGEOUS!!! She is so impressed with Jen's work! Can't wait to buy more already!!!" Suzanne Ericksen on Apr 4, 2016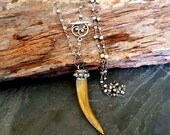 "The combination of gold and oxidized silver chain is really interesting and attractive. Thank you!"  jbuening on Apr 3, 2016

"Lovely necklace; dainty and well made." Kirstin S. on Mar 31, 2016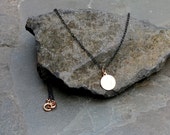 "I purchased this necklace as a gift for a friend and it was perfect! Just as appears in the photo and packaged so daintily! I will most definitely order from ViaLove again!"
 Daniela Czark on Mar 31, 2016
"Jen is wonderful to work with. She always wants the customer to be pleased, and I am." 
marionfrank on Mar 23, 2016